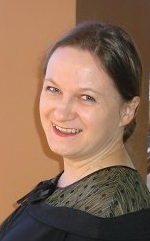 Welcome!
My name is Tatiana Lammers. I provide translation services from English into Russian and occasionally from Russian into English. I am based in 2 places throughout the year: Monterey, California or Big Island of Hawaii.
I have a true passion for the English language and strive to ensure translations are conveyed smoothly in Russian (or English) while not straying from the original meaning. I pledge to deliver translations that are both accurate and easy to read.
I specialize in linguistics, business, tourism & travel, education, AIDS/HIV-related documents, environmental research, carp fishing, general technical fields, general legal documents, personal letters and documentation (Diplomas, transcripts, Birth Certificates, etc.). I also translate literature, marketing materials, international and Christian documentation, scripts and titles for video.
By working with me, you will benefit from my professional training and experience. You will receive quality results on time, without overhead expenses or mediation effort delays.
If you are looking for a professional Russian translator send me an email: tatianalwg (at) gmail_dot_com for a free estimate.
I look forward to working with you!